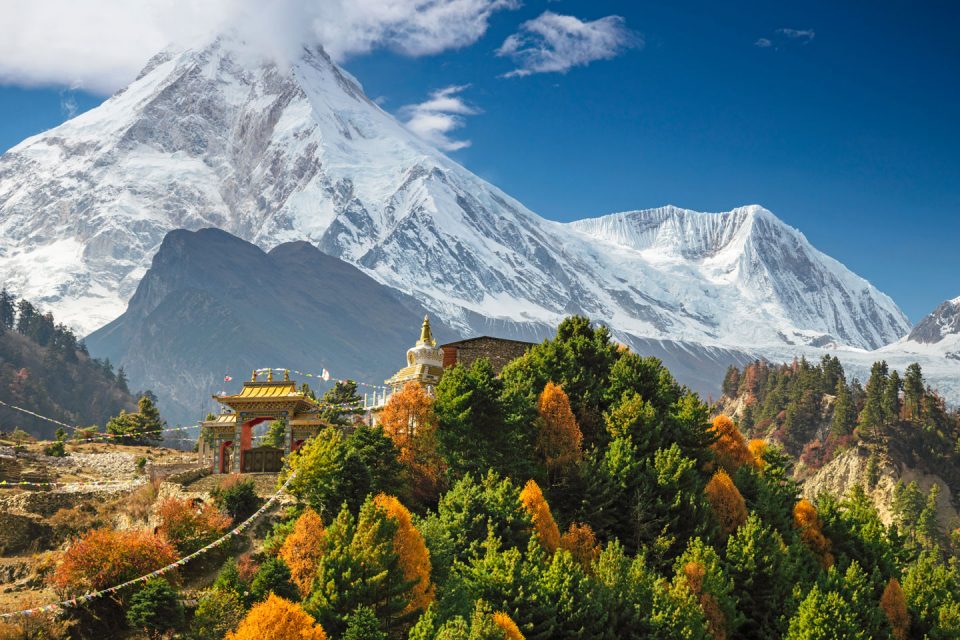 October is the ideal month for trekking in Nepal. During this month, you enjoy clear, dry, and calm weather. The weather conditions and temperatures in the higher regions are also slightly more predictable. These conditions make for comfortable and successful treks.
Trekking in Nepal in October is great because of the perfect weather conditions.
The best treks and tours within Nepal is possible in October. It is also the time for the biggest festivals of Nepal. You will get the opportunity of enjoying the trek while indulging in the diverse culture of Nepal.
Trekking in Nepal is possible and doable throughout the year. With a wide range of trails, destinations, Nepal has something for every kind of trekker.
The visibility is amazing in October. You can enjoy the crystal clear views of the surrounding landscapes. The mountains, terraced farms, forest, gorges, waterfalls, rivers and lakes are at its best.