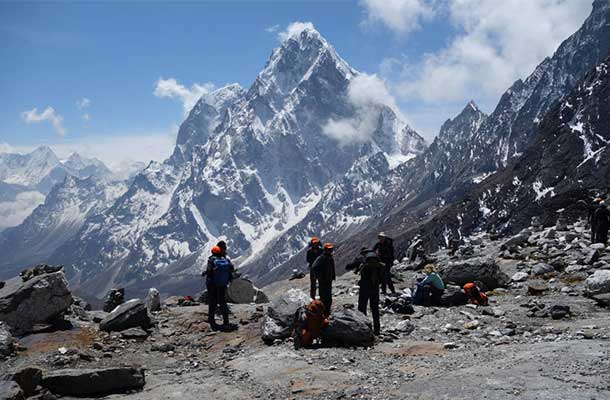 Trekking in Nepal in January
Nepal has some of the world's highest mountain ranges. Many high passes are covered with snow, so it seems impossible to do trekking in most of the trekking trails.
Yet, trekking in Nepal in January is absolutely possible with proper preparations. You will not need any special technical skills or extra equipment to complete the trek.
During January, it is very cold in the high altitudes. Whereas, in lower altitudes, the days are sunny and warm. But, nights will be colder once you cross the 3000m mark.
So you can go for shorter and easier treks in this month. Besides, low altitude treks are suitable for trekkers of all age. Trekking in the lower altitudes is possible with standard equipment and proper clothing.
Trekking in Nepal in January offers you fantastic mountain views, especially from a high point. It is a great time to visit the Himalayas of Nepal as there are very few trekkers and the sky is often clear.
In popular trekking areas like Annapurna region, many tea houses are open in January. As the trail is less crowded, you can get the room of your choice, timely good quality services, and a peaceful environment.
Nepal Trekking in January: Weather Conditions
January is the coldest month of the year in Kathmandu. In January, the average temperature is 15°C. The climate is fresh and it rains very little.
Generally, in the Himalayan region, the nights are much colder than the daytime. Sometimes, the day temperatures can reach as high as 25°C and as low as -20°C in less than 24 hours. There is no exact way to determine the weather and temperature range.
In January, the maximum temperature is 2°C and minimum temperature is -6°C with an average temperature of -2°C in the Lukla region. The climate is rather cold. It is dry as it almost never rains in this month.
Looking forward to care you in Himalaya !!!
Contact Us for more more information.
We, Friendly and Experienced management Team, are here to help you for choosing the right trekking packages. We offer custom trekking packages to suit your needs and schedule.
Simply give us a call, drop us an e-mail or contact us using the the web enquiry form.
We will get back to you immediately with quick responses to all of your inquiries. We will provide you with all the information that you need to know before you set off for Nepal Himalaya.
With Best Regards,
Ms. SUNITA TAMANG (Trekking Tour Manager)
"Proudly in effort of Woman Empowerment providing employment to Local Female Trekking Guide & Creating Employment to opportunities Youths"
Why to Choose us for Booking your Trip in Nepal​?
Nepal Female Trekking Guide