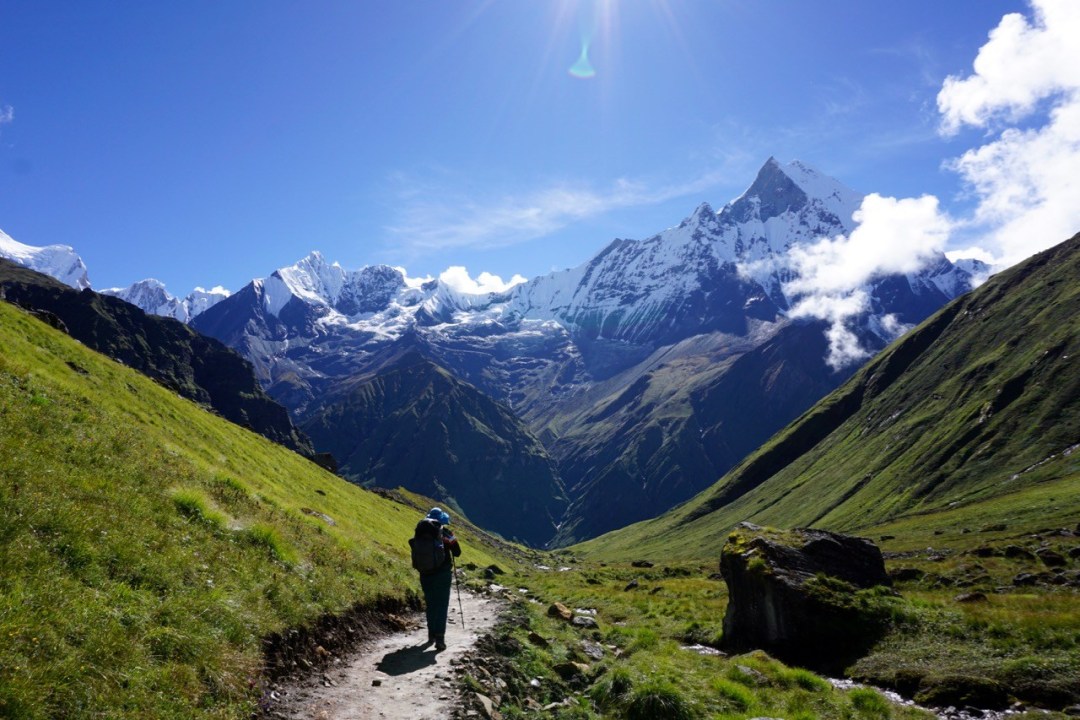 Monsoon in the Himalayas holds a special charm for trekkers. Clouds hang low to touch and the patter of falling rain adds rhythm to walk. The valleys turn a glistening green studded with exquisite flowers and invites trekkers to cross mountain rivers gushing with glee.
Take care to come prepared for the rain securing your experience of this monsoon paradise. Here are the three things you cannot miss when packing:
Cover Up Head to Toe with Rain Poncho
We vouch for a rain poncho over a waterproof suit. Though apparently neat and complete with top-wear and pants, waterproof suits can get you exasperatingly hot under the cover as trek starts gaining momentum.
A poncho on the other hand gives maximum coverage with complete breathability. It is the best gear to stay prepared for rain in the hills coming and going on a whim. Also, poncho allows trekkers to layer up adequately when caught in a cold surge.
Beat the Waters with Your Favorite Floaters
Geared with the right change of footwear on Monsoon Treks, you are free to discover Himalayan rivers at their fiercest best along with countless streams and rivulets that the rain breathes life into. That's when you need the floaters. Instead of jumping in barefoot at the risk of riverbed pebbles stinging your soles or going with your trekking boots on and getting them dripping wet, slip on the safe shoes. Cutting through streams and fording rivers will be just sport with a pair of floaters strung to your daypack at all times!
Carry Your Monsoon Medical Kit to Stay Fit
The rainy spells in the hills last for months on end blotting out the sun, resulting in increased germ count. In addition to the complete medical kit our trek team would be carrying, it is advisable to come equipped with your personal medical essentials-
Monsoon in the Himalayas can be beautiful beyond belief and with the right things packed in, you will be ready to float in ecstasy!
Usful Link for more Trekking Checklist: