Are you looking for a best trek guide to himalaya in Nepal..?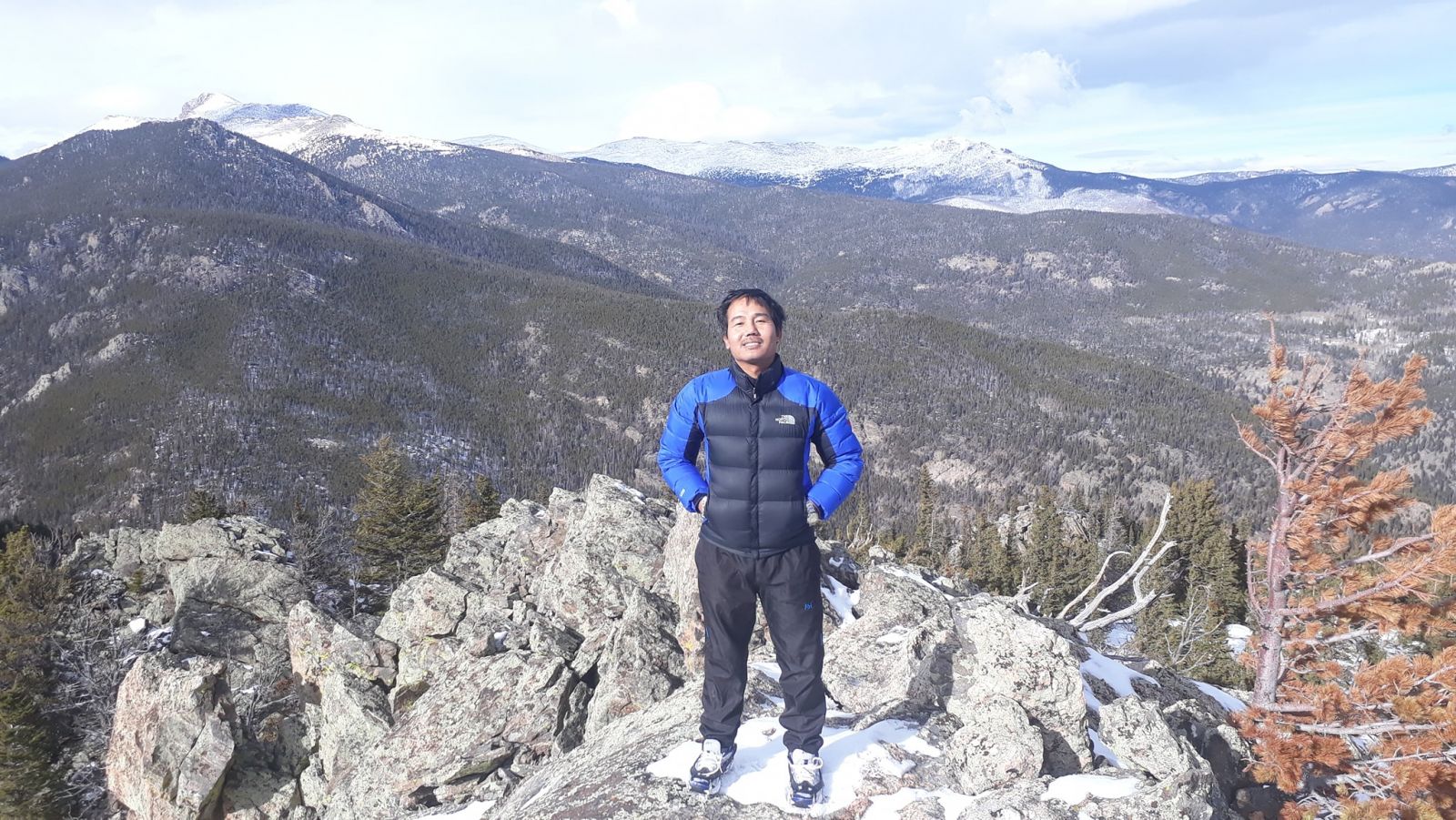 Best Trekking Guide KHIRLAL MOKTAN
I am registered well trained experienced professional Trekking Guide in Nepal. I have guided many no. of adventure travel groups from abroad in Poonhill Trekking, Annapurna Trekking, Annapurna Base Camp Trekking, Round Annapurna Trekking, Mardi Himal Trekking, Pokhara Trekking, Jomsom Muktinath Trekking, Ghorpani Ghandruk Trekking , Everest Trekking, Everest Base Camp Trekking, Lantang Trekking, Nepal Trekking and Trekking in Nepal . I am friendly, flexible and caring to travel guests. I help to make your visit to Nepal fun, adventure and memorable in friendly way with smile. I am committed to offer the best quality Himalayan adventure service. Our Trekking Staff Team are friendly, flexible and caring to Adventure Travel Guest. I look forward to care you in Himalaya!!
I "Experinced trekking guide in Nepal for 21 years" want
to welcome everyone to my beautiful Himalayan country Nepal. Having always been attracted to the great outdoors and adventure I started my career in 1998 as a Porter and assistant trekking guide. After gaining enough knowledge I became an independent and fully licensed trekking guide in Nepal. Having successfully guided many guests through the rough and high terrains of Nepal I became fully confident to start my own agency and with great success. To me guiding guests is not only a job but a life goal to build knew relations and educate my guests on the cultural and geographical aspects of Nepal. It is with great pleasure that I invite every soul to visit this great Himalayan country and to reach even further heights!
A little history: I myself have been over expeditions to Mera peak, Island peak, Kalapathar, Gokyo peak, Tseryo RI and across many high passes in Nepal, Larkye Pass, Ampulapcha Pass, Chola pass, Renjula pass, Tashilapcha pass, Ganjala pass, Thorong La pass, Tilicho pass, (Mesokantola pass). Within the long span of an adventurous journey, I have extensive guiding experience on Mt. Kailash, Lhasa in Tibet also in Bhutan I had joined many expeditions. Doing treks and expeditions for over 20 years I have gained the confidence and experience the guide every guest and be informative in every destination.
PERSONALIZED SERVICE

:
I have guided many international groups especially from Europe, Asia, USA, Canada and Australia through the Everest, Annapurna, Langtang, Mustang, Dolpo, Kanchanjunga, Makalu, Manaslu, Ganesh Himal and Helambu regions of Nepal. By doing so I had gained a lot of experience and extensive knowledge on geography, religion, culture, local flora and fauna and on environmental issues in the areas where I personally organized the treks. We arrange all the customized packages on the basis of your interests and liking. Together with our highly friendly and experienced staff as well as your prior experience or interest, we can develop a personalized program according to your budget, time and preferences.
GOOD FOOD AND COMFORTABLE ACCOMMODATION:
Trekking is the way of relating to the local community and practicing their life. One can enjoy an accommodation available according to the various regions. Accommodation varies from tea houses in the local way and camping in the restricted and remote regions to home stay with a local Nepali family. For any kind of trekking, we make proper arrangements to provide hygienic foods, a safe and comfortable place to stay concerning the demand of our visitors.
WORRY-FREE LOGISTICS AND SERVICES:
My first experience on many trekking routes has made me an expert on making unique trekking itineraries as per the tastes, interests and budget of all my clients. For those international trekkers who want to climb high mountain passes and peaks, I can also organize this challenging and rewarding adventure. We arrange all the necessary logistics necessities which include permit cards, pick up from the airport, national park fee, arrangement of porters and all other necessary requirements.
A BELIEF IN ENVIRONMENTAL AWARENESS AND PRESERVATION:
We have been organizing the trek in association with the local communities who are in true sense an ecologically aware. We are environmentally concerned with utilizing local resources which are beneficial for the local economy. As well as we sort out our own garbage and the waste disposal .Thus, making our trip fully environment friendly. Relating to the local ethnic communities and learning their unique way of living is also an important aspect of our trekking.
ASSURED SAFETY AND FINANCIAL PROTECTION

:
From time to time I keep upgrading my skills and knowledge by taking refresher training on safety, sanitation, first–aid, emergency rescue, hygiene and cooking, safe accommodation. We follow all kinds of safety and precaution method .Though, we assure for making your trip fully secure and safe. We set out the itinerary budget in an economic way with an affordable accommodation and healthy food.
My clients have been very pleased with my professional guiding services, We always strive in giving some more qualitative service indeed. My guiding service is dedicated to helping you enjoy your adventure travelling.
I look forward in being your travel guide!
Looking forward to care you in Himalaya !!!
Contact Us for more more information.
We,management team, are always happy to reply your enquiry with full detials immediately.
We offer:
Trekking in Nepal

Tours in Nepal

Annapurna Trekking

Everest Trekking

Langtang Trekking

Nepal Hiking

Hiking in Nepal

Home stay in Nepal

Village home stay in Nepal

Nepal Home stay

Safe custom treks and intimate walk-ing tours for independent trekkers and small groups

Personal English speaking guides

Guided day walks around Kath-mandu and Pokhara Valleys

Annapurna Spring treks with lodge accommodation

Everest Panorama with lodge acco-mmodation

Package trips to Nepal's National Parks

Full service camping treks

Rural village life, farming practices, seasonal festivals and cross cultural experience

Bird watching

Rafting

Mountain Flight
Looking forward to care you in Himalaya !!!
Contact Us for more more information.
We, Friendly and Experienced management Team, are here to help you for choosing the right trekking packages. We offer custom trekking packages to suit your needs and schedule.
Simply give us a call, drop us an e-mail or contact us using the the web enquiry form.
We will answer your query immediately with quick responses to all of your inquiries. We will provide you with all the information that you need to know before you set off for Nepal Himalaya.
With Best Regards,
Mr. Khirlal Moktan (Everest Sherpa) ( Registered Trekking Guide)
Why to Choose us for Booking your Trip in Nepal​?
Nepal Female Trekking Guide