The following five reasons to visit Nepal prove that the country leaves a lasting impression on all who visit.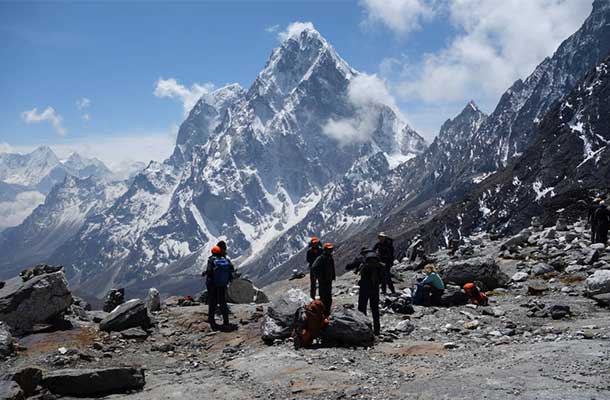 1. You'll Make Cultural Discoveries in the Capital City
It's easy to spend days, weeks, or even months wandering around Nepal's capital city of Kathmandu. This is where you'll travel back in time at Durbar Square, where the city's kings formerly ruled, and discover a Buddhist stupa named Boudhanath that dates back to the first century AD.
The giant stupas, located throughout Kathmandu and the entire country, serve as reminders of Buddha's path to enlightenment, and you'll see locals practicing Buddhist rituals there at all times of day. You'll quickly discover that the 50-square-kilometre city of Kathmandu offers more culture than most cities 10 times its size.
2. You'll Meet Some of the World's Friendliest People
The magnitude 7.8 earthquake that shook central Nepal on April 25, 2015, didn't ruin the spirit of its people. Everywhere you go, you'll be visited with a smile and a "namaste." You'll find that the Nepalese people are eager to show you their favorite cultural sites and scenery. You'll notice that the younger generation and many of the people living in larger cities and near tourist destinations speak English very well.
3. You'll Notice Your Tourist Dollars Making a Difference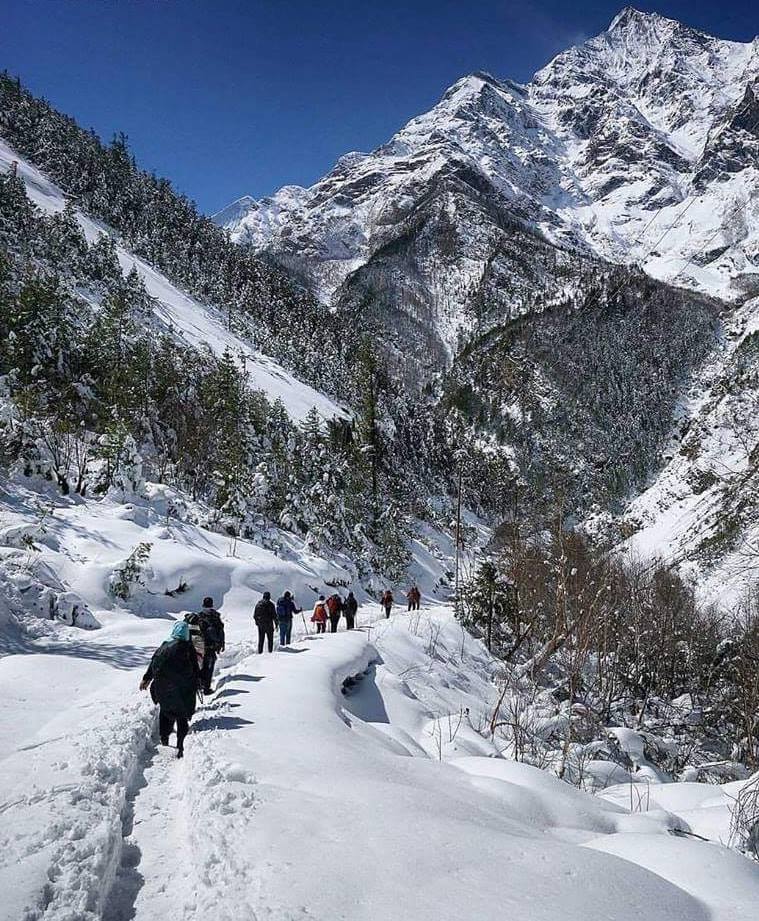 The recent earthquake affected Nepal in more ways than one. More than 9,000 lives were lost and hundreds of thousands of people's homes were destroyed. Visit Nepal now, and you'll notice the residents are extremely grateful for your tourist dollars. You'll quickly discover that many of the people from which you're buying souvenirs and food were affected in one way or another by the earthquake. Your money may even help them rebuild their home, restaurant or shop.
4. You Won't Believe Your Eyes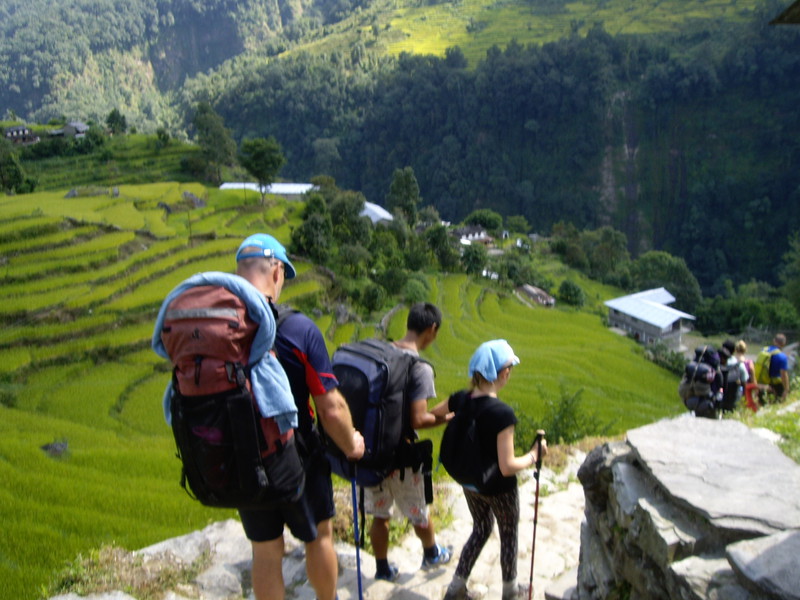 If there's one part of Nepal that will remain with you for the rest of your life, it's the postcard-worthy scenery you'll see. Nepal is known as the home of Mount Everest, but whether you're sightseeing on a hike or by plane, the images of the towering, snow-covered peaks of the Himalayas will forever be etched in your mind.
You probably won't venture to the top of the highest mountain in the world, but you'll be blown away by Nepal's scenery whether you're snapping photos of the Gokyo Lakes of Sagarmatha National Park, exploring Bhaktapur, hiking in the Annapurna Mountain Range or boating along the Narayani River. The best advice when visiting Nepal is to come equipped with a quality camera.
5. Your Tastebuds Will Awaken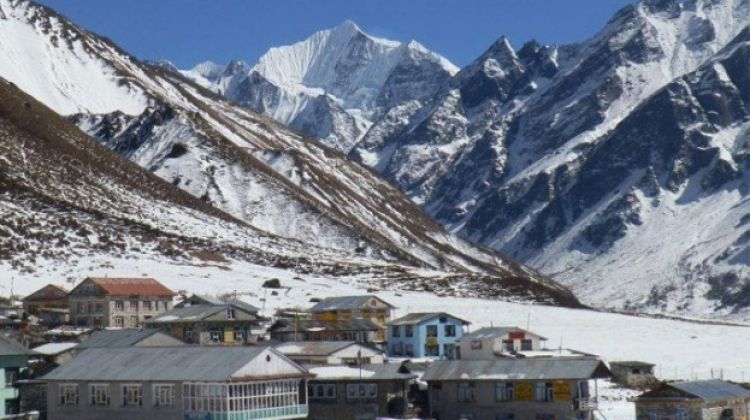 Nepal is known more for its mountains than its cuisine, but you'll find yourself wanting to stop in every restaurant and momo shop you see. Momos, or Nepalese dumplings, can be purchased on just about every corner and are something that should be tried numerous times on your visit. They can be filled with a variety of vegetables or meats to suit a wide variety of pallets. Curries, homemade flatbreads, fresh fruits, spicy chutneys, dal and fine Nepali teas are just a small portion of the country's numerous cuisines, which vary with each geographic and cultural region.
Nepal is home to some of the most spectacular treks in the world. Ranging from classics like Everest Base Camp, Annapurna Circuit, and Langtang to up and coming treks such as the Manaslu Circuit Trek and the Nar Phu Valley Trek, Nepal's best treks are listed below. If you plan on going trekking in Nepal, read on to decide which trek is best for you.
Have you ever experienced Nepal Trekking in Himalaya? If you haven't, then you are seriously missing out! Not only is it a beautiful adventure, but it also an unforgettable experience of Himalaya Adventure and Smile of people of Nepal Himalaya.
We will be glad to guide you to the beautiful and exciting places of Nepal Himalaya, Providing you to feel the experience high adventures and typical local cultures in Himalaya set against the wonderful background of the Himalayan diversity - a setting where happiness and harmony overcome for one's eternal peace and enjoyment.
We are specialized in providing adventure services of Professional Trekking Guide in Nepal, Nepal Trekking, Trekking in Nepal, Himalaya Climbing, Everest Trekking, Everest Base Camp Trekking, Everest View Trekking, Annapurna Trekking, Annapurna Base Camp Trekking, Annapurna Circuit Trek, Round Annapurna Trek, Ghorepani Poon Hill Trekking,Ghandruk Trekking,Poonhill Trekking, Langtang Trekking, Manaslu Trekking, Trekking in Himalaya and Mardi Himal Trekking , Visit Nepal 2020 Trekking and more.
Our packages contain no hidden cost or extra charge, making we provide you with a lifetime experience and organizing your trek or climb hassle free and great value for money. We guarantee our clients with: service flexibility, typical local delicious and fresh food, best possible accommodation, expert trekking and climbing advice. Our young and Energetic Nepal Trekking Guides, Trekking Crews and Management Team Staffs are all local Sherpa from Mount Everest and have high proficiency in Friendly Behavior, Customer Care, English Language,cultural and historical knowledge of the Himalayas, remote first aid and rescue service co-ordination.
Enjoy your next holiday in NEPAL with our freindly experienced Trekking Guides.
We offer:
Trekking in Nepal

Tours in Nepal

Annapurna Trekking

Everest Trekking

Langtang Trekking

Nepal Hiking

Hiking in Nepal

Home stay in Nepal

Village home stay in Nepal

Nepal Home stay

Safe custom treks and intimate walk-ing tours for independent trekkers and small groups

Personal English speaking guides

Guided day walks around Kath-mandu and Pokhara Valleys

Annapurna Spring treks with lodge accommodation

Everest Panorama with lodge acco-mmodation

Package trips to Nepal's National Parks

Full service camping treks

Rural village life, farming practices, seasonal festivals and cross cultural experience

Bird watching

Rafting

Mountain Flight
Looking forward to care you in Himalaya !!!
Contact Us for more more information.
We, Friendly and Experienced management Team, are here to help you for choosing the right trekking packages. We offer custom trekking packages to suit your needs and schedule.
Simply give us a call, drop us an e-mail or contact us using the the web enquiry form.
We will get back to you immediately with quick responses to all of your inquiries. We will provide you with all the information that you need to know before you set off for Nepal Himalaya.
With Best Regards,
Ms. Kristy Sherpa(Trekking Tour Manager)
"Proudly in effort of Woman Empowerment providing employment to Local Female Trekking Guide & Creating Employment to opportunities Youths"
Why to Choose us for Booking your Trip in Nepal​?
Nepal Female Trekking Guide